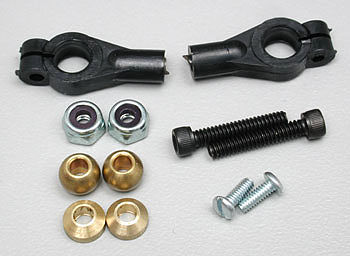 I'm in the middle of doing one of these conversions myself on an old tuba, removing the old S links and putting in these Du-bro plastic links.
Some people talk smack about the plastic links, but I think they work fine, and for what we do with them, they are plenty durable. The tuba conversion is costing me about $30 in materials, and a couple hours of work (for 4 valves). I have Du-bro links on a bass bone as well, and they work fine (plus have some adjustability and disassemblability that the metal ones don't have.
Be careful about what you buy. Some of the flashy looking Chinese aluminum ones have had some problems with brass inserts pulling out. The Du-Bro are US made.
https://www.dubro.com/search?q=links