Search found 13 matches
Search found 13 matches • Page 1 of 1
by matto

Fri Nov 02, 2018 9:12 am
Forum: Instruments
Topic: Shires Bravo
Replies: 4
Views: 2234
I read about these horns last week on one of the FB groups, but can't find the thread now. I got to play one yesterday, and wanted to give my impressions. The Bravo line is being produced by Eastman, and includes the Shires name and engraving on the bells, but beyond that there are not a ton of simi...
by matto

Thu Sep 27, 2018 7:41 am
Forum: Maintenance
Topic: Hetman hydroslide
Replies: 4
Views: 1263
I have used it (came with my Shires). I find it to be a good adjutant to my regular slide treatment, which consists of Trombotine or Conn Superslick and silicone (depending on the horn). Only downside I've found is that it leaves a white residue on the floor when you drain the water key. I'm not so ...
by matto

Fri Aug 17, 2018 2:10 pm
Replies: 1
Views: 157
PM sent, do you have any pictures?

Thanks!
by matto

Wed Jun 27, 2018 2:35 pm
Forum: Accessories
Topic: Having books spiral bound?
Replies: 20
Views: 1969
I tried to have this done for the Raph version of the Borgdoni etudes, and it too went horribly. The print shop didn't ensure that the pages were aligned properly before making the holes for the comb and many pages didn't stay in the comb. That would be my only advice, have them make sure everything...
by matto

Fri Jun 22, 2018 12:58 pm
Forum: Accessories
Replies: 12
Views: 1552
I've got one of these, but I don't remember paying that much for it. It has some slots that can hold shanks and rims, but not too many.
https://www.pickettblackburn.com/index. ... cts_id=942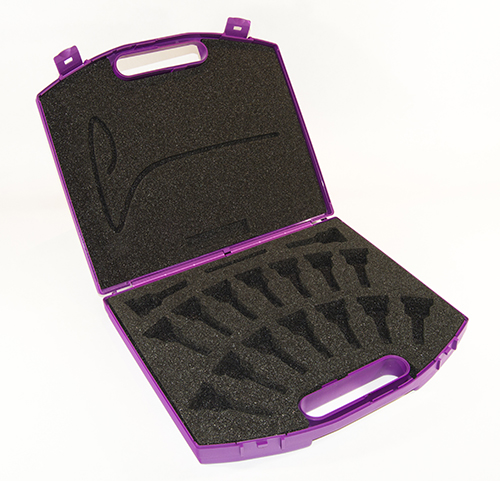 by matto

Fri Jun 22, 2018 10:45 am
Forum: Performance
Replies: 6
Views: 1314
I played the Kindertotenlieder on tenor in college, and have always liked these songs better than the Wayfarer set. I play the opening of number one and the ending of number five almost daily in my warm-ups, particularly the very last phrase in descending half-steps until I run out of notes. No real...
by matto

Fri May 18, 2018 8:34 am
Forum: Instruments
Replies: 4
Views: 866
I play a dual-bore and agree with the sentiments of the previous posters as well. Provides a little more resistance in notes below the staff, very even across the board. I've played Thayers, and still do on bass, and found it much harder to move in and out of the valve range evenly wholly from a sou...
by matto

Mon Apr 16, 2018 11:36 am
Forum: Accessories
Replies: 8
Views: 1044
Hey all, I'm in the market for a copper-bottom straight mute to blend better within a section where I'm the middle voice and the other two players are using copper-bottom mutes. We have some extended soft playing, and I'm on a Wick all aluminium, while the other two players are on JoRal and Tom Crow...
by matto

Wed Apr 04, 2018 1:59 pm
Forum: Instruments
Replies: 20
Views: 2323
The dual bore rotor is very focused, but I don't want to imply that it is stuffy, because it certainly isn't. It really keeps the focus of the tenor sound throughout the range without getting a wide, broad sound like a Thayer valve can have. Works well for me playing solo literature, or transcriptio...
by matto

Wed Apr 04, 2018 6:55 am
Forum: Instruments
Replies: 20
Views: 2323
Easter is over, but I'll put in my $.02 to get my perfunctory approval posts in place...

Shires .525 with dual bore rotor, 7YLW bell. Was playing second, so used the large bore leadpipe with my trusty DE 101XTG8.
Search found 13 matches • Page 1 of 1